Email Your Future Self started off after I saw an old friend Carl Rivera of Tictail (now Shopify) post an update on Instagram of his habit of writing himself a note to be delivered in the future.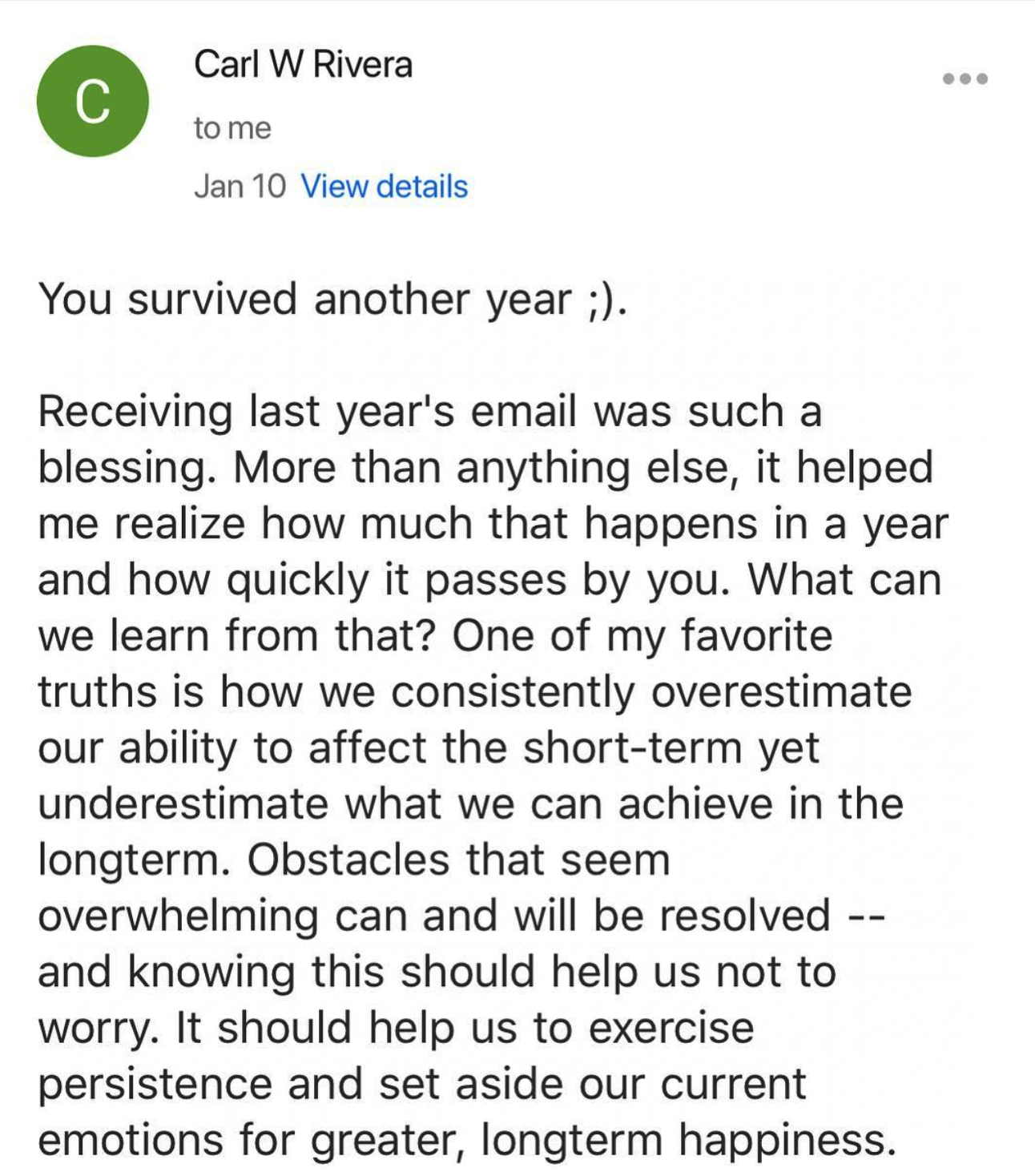 Being inspired to do this myself, we figured a convenient and encrypted way to write yourself a future email; to have it locked away, inccessible and non-editable, until it's time would be a great way to start.
I often tend to forget where I was a few years ago, how much life has passed, and how much I have grown. This service is a way to send yourself any note that matters; something about yourself, what you value, your dreams, memories, predictions, goals, reminders, whatever that's important to you.
As a long term project, with a small voluntary contribution to schedule these emails for you, we'll keep this project alive and kicking.
Yours,
Gaurav
DM me for any questions.